Featured Posts
I try to keep myself involved with a number of gardening forums and pitch in with answer where I can or learn from others. Over the past few months there have been a number of questions I have come across about Vegetable Gardens, this post takes a look at those questions and what are the solutions.
Can I add vegetable/fruit peelings into my vegetable garden?
People often ask about whether it's a good thing to let vegetable or fruit peelings compose in a vegetable garden, does it provide additional nutrients to the soil?
The simple answer is YES, peelings and fruit make excellent compost for the garden helping to nourish soil and feed the plants or whatever else you are growing.
Can I use rust instead of lime in a garden?
In a vegetable garden it is often advised to use lime to lower the acidity of the soil, would rust be able to do a similar job?
No, it can work in some cases but in general we wouldn't advise using rust. Lime is used to add calcium and so Iron is not a substitute but can sometime be used alongside lime.
Is it possible to grow tomatoes from the seeds of a tomato that you buy from a supermarket?
Once you have bought a tomato or other fruit or vegetable from the supermarket, is it possible to grow fresh fruit from the left over seeds?
The answer is yes, if you have bought them fresh there is no real reason why they shouldn't grow, I would recommend that you make sure that you have bought organic fresh vegetables as you can generally rule out any potential harmful chemical which may affect the growth of new plants. Also remember that environment is key, don't expect something to grow which is imported and doesn't really grow in your country.
What are your best organic vegetable gardening tips?
This is such an open question but still useful for many a budding new vegetable gardener.
Firstly the ingredients you will need are:
Organic fertilizer,
Compost
mulch
No pesticides.
When it comes to making your vegetable bed, start by mixing horse manure, peat moss and sifted dirt with a layer of top soil.
When planting your vegetables, add a mixture one or two tablespoons of fish emulsion and seaweed emulsion with a gallon of water.
Winter crops for vegetable garden?
So what vegetables should you try and grow over the winter?
The key is "what vegetables will grow if the temperature drops as low as -5C (23F)?" Well Tomatoes can often still survive at this temperature but other alternative vegetables which will have a better chance of survival are:
(red, white, green) cabbage
Carrots
Beetroot
black reddish
pumpkin
garlic
onion.
It's also a good idea to cover your vegetable garden to keep some heat in but in general the above will grow during the winter in soil outside.
We hope you found this post useful, if you have any questions or comments please leave a note below.
Andrew Taylor is an avid garden enthusiast who works for Alfresia Garden Seat cushions. He writes for a number of blogs and other gardening publications.
Share and Enjoy
If you are a homemaker, then I bet that one of your frustrations is pest management. You want to get rid of all those annoying creatures but you can't just spray Raid all over the place whenever you want. Think about your family, pets, and of course yourself. You do not want to inhale all those chemicals when you squirt substances on mosquitoes, ants, spiders or even termites. Sometimes, the sprays you use won't work too, and you'll end up getting more annoyed because after you've just subjected yourself to noxious fumes, the bugs you want dead are still trudging along like nothing happened.
An Alternative
When you have a pest problem, chances are that you will probably need to use chemicals to knock the bugs dead. But you have many options, and if you choose to go the more eco-friendly way, you might want to try out creating your own pesticide using a very common flower – the chrysanthemum.
Why the Chrysanthemum?
The chrysanthemum plant produces a natural chemical called "pyrethrin" which is usually developed and incorporated in many forms of insecticides. The chrysanthemum species that contain the highest pyrethrin content is the Chrysanthemum cinerariaefolium.
Safety Issue
Lots of insects just hate the scent of chrysanthemums. So, you can plant them in your garden if you want to reduce the number of creepy-crawlies that are bothering you. The question here, you might wonder, is – "Is it safe for me to plant chrysanthemums?" Since these flowers contain natural pyrethrins, you should ensure that your kids and pets won't be eating the blooms and leaves. Also, it takes a larger and more potent dosage of pyrethrin before mammals, including us, demonstrate toxic reactions. Still, always be cautious when handling this type of plant.
Creating Organic Chrysanthemum-Based Insecticides
So, how do you make an organic pesticide using chrysanthemum flowers? It's actually quite easy. Here are two methods that you can try out.
1. Boiling Method
In a liter of very hot water, place 100 grams of dried chrysanthemum flowers. Stir until all blooms are drenched and then let it stand for 1 hour. Strain afterwards. You can put the liquid in a spritzer and spray on insects.
2. Dry Method
Harvest flowers in full bloom. Dry the blossoms and then grind finely. You can sprinkle the powder on pests or apply some on affected plants.
Reminders
Always use protective gloves when handling the resulting fluid or powder from chrysanthemums. Though small amounts might not be toxic to humans, it is still best to be safe than sorry. The good thing here is that pyrethrins are very fat-soluble, which means that the substance will not accumulate inside your body.
What about the Environment?
One huge benefit of using pyrethrins from the chrysanthemum plant is that these quickly degrade when exposed to sunlight and high temperatures. So, these do not leave residues that are harmful to the environment.
When All Else Fails
Pyrethrins are considered as broad-range pesticides. This means that you can use such substances to kill many kinds of insects. However, if you think that your bug problem is too big for you to handle, it's better to get in touch with pest control experts.
Citations:
Attached Images:
The article is by Claire Brent, a freelancer and a concerned homemaker, who regularly blogs about organic cleaning agents and pesticides. Learn more about eco-friendly pest management here.
Share and Enjoy
Shrubs are considered as the backbone of a great-looking garden. They lend a pop of color and texture to the space by producing attractive flowers and foliage and interesting shapes year-round. Although shrubs require less work compared to other plants and are actually hardy in nature, they nevertheless need constant care to stay in tip-top shape. So, if you're tending to shrubs in your garden, here are some useful tips you can use to give them the tender loving care they need.
Inspect and prune
Like other plants, shrubs are susceptible to diseases, which is why it is important that you regularly look after them to keep diseases at bay. Inspect your shrubs for dead, diseased and damaged stems, crossing branches and overgrowth. Then, prune these problem parts as they can invite and transfer diseases to other plants. Shrubs that produce several shoots from the ground require the removal of older ones from time to time to allow better growth and produce strong young shoots. Mushrooms aren't usually a cause for concern unless they're growing in clumps near the trunks of shrubs. In such case, they can be an indication of root rot or decay so watch out for them while doing your inspection.
Get the soil tested
Every fall, it is best to take samples of your garden soil for nutrient analysis. This way, you will know if there is an imbalance in your lawn and be able to feed the soil with the right amount of fertilizer. For instance, if the soil where your shrubs are planted shows nutrient deficiency, it will be wise to use slow-release fertilizer over the soil during winter, so that the nutrients will be released by spring.
Cover with mulch
To insulate your shrubs and give them enough time to grow and improve their ability to take sufficient amounts of water and nutrients, cover their soil with organic mulch. Over winter, mulch serves as a protective layer that reduces shrub root drying and also helps improve the structure of the soil.
Proper distribution is important when applying mulch. There should be no mulch right at the stems of the shrubs, and you should gradually increase the application from 1 to 2 inches thick as you go along the shrubs' drip line or their crowns' outer projection. Resist the urge to pile a large mound of mulch at the base of the shrubs. If you do, the mulch will trap too much moisture which can cause rotting and disease.
Keep pests at bay
Some pests are attracted to shrubs, attacking them especially during spring and summer, and they can still cause a problem even as the weather cools. If you suspect that your garden shrubbery is infested, consider calling a professional for an assessment so as to prevent the pest from attacking other plants and for you to get the right solution to the problem at hand.
Transplant
Shrubs need to be transplanted or repotted to give their roots more space to grow. Hence, consider doing this to promote growth and let your shrubs have a better environment where they can absorb moisture and nutrients.
Fall is usually the best time to transplant shrubs because the plants do not support too much leaves and will permit their roots to grow. However, you must also be careful when transplanting during this season as there are some shrubs that don't like to be moved during winter. Before you transplant anything, do a research first about these fall planting hazards as you might have some of them in your garden.
Protect them
Shrubs that are exposed to high winds, too much sun or salt should be protected to avoid injuring them. Hence, wrap their trunks with burlap trunk wrap or paper before winter sets in. You can also create a windshield by placing stakes into the ground and attaching the burlap to the poles. By early spring, before the shrubs start to grow, you should remove the coverings so as to avoid damaging their branches.
If, in the past, you've encountered branch break due to heavy snow loads, consider tying your shrubs with twine. Start on a low branch then move upward, gently folding the branches. This is highly recommended for delicate shrubs.
The guest post above was penned by Ericka in behalf of www.mcintyremasonry.co.uk Ericka is passionate about gardening and home improvement, inspiring her to write useful posts about these two subjects.
Share and Enjoy
Featured Posts
When it comes to your outdoor space, regardless if it is a small patio, an expansive lawn or a midsize garden, it's not enough that you just outfit it with furniture, plants, structures and paths. Equally important is to integrate lights to the landscape. There are some good reasons why you should do such improvement. […]
Share and Enjoy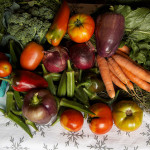 More and more people are becoming so health conscious nowadays. They want healthy food on their table, and the best way to get healthy food is to choose organic food products. Organic food products are pretty expensive though. This is because the crops were cared for the old way. No pesticides, no insecticides, and no […]
Share and Enjoy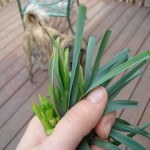 Healthier crops can easily be grown without them being exposed to toxic chemicals especially when dealing with pests. You simply must ensure that your garden full of crops stays eco-friendly when you eradicate pests that can destroy your hard work. When you do your research and utilize different methods such as rotating crops, natural pest […]
Share and Enjoy
Featured Posts
Gardening mistakes are far more common than you may think, and many people who are new to this hobby will make several. Therefore, discovering the top 8 gardening mistakes and how to fix them easily will ensure that you are better informed. Choosing the wrong plants One of the biggest mistakes that new gardeners make […]
Share and Enjoy
Planting a vegetable garden can be done easily in raised beds, and can greatly reduce the risk of injuring your back while you're tending the garden.  It is also a great way to utilize a small space and maximize the area available to you.  It's wise to first determine if you want a permanent gardening […]
Share and Enjoy
Despite the fact that compost problems are inevitable, the good thing is that most of them can be easily fixed. Below are 4 Common Compost Problems and How to Fix Them. Wet, soggy or slimy compost There is nothing that can be worst as cold, slimy compost. A slimy compost is caused by three factors; […]
Share and Enjoy